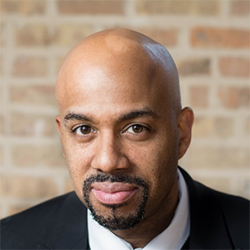 Keith Searles
CEO/ Owner/ Senior Project Manager
Keith is a seasoned Civil Engineer and GIS practitioner with more than 21 years of consulting experience. His career has been focused on developing geospatial solutions to effectively address a variety of infrastructure planning, design, and asset management challenges. He has a strong understanding of engineering systems combined with exceptional GIS and data modeling capabilities. Keith also serves as an advisor to academic programs, including two within the University of Illinois, and Robert Morris University.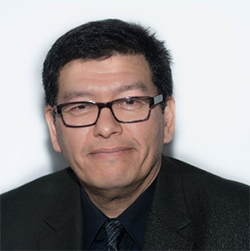 Alan Hobscheid
DIRECTOR OF CONSULTING SERVICES
Alan is a unique and inventive Director of Consulting Services with over 33 years of experience delivering geographic information systems (GIS), cartographic design, and enterprise-level GIS project management. Al served Cook County Government for many years designing and developing GIS and engineering projects involved in transportation systems, property and tax management, and emergency response. Additionally, Al has provided long-term, quality solutions to electric, gas, telecommunications, and sustainable energy utility clients.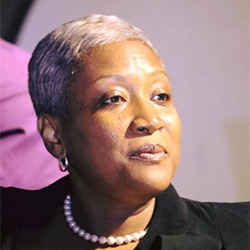 SANDRA COLLINS
CPA/ CHIEF FINANCIAL OFFICER
Sandra Collins brings more than 28 years of accounting and business management experience to our team. She supports a variety of company initiatives, and has been part of Urban GIS since it's inception. Ms. Collins is responsible for the management of accounting, Human Resources, and Information Technology divisions; along with the execution of contracts & contract management.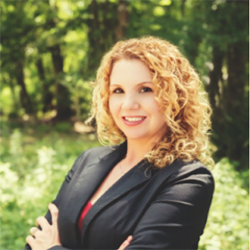 Samantha Konsoer
SENIOR GIS ANALYST
With over 10 years of experience applying her GIS expertise within various capacities, Samantha is self-driven and versatile, producing high-quality product deliverables. Skilled at communicating with clients, field technicians and software manufacturers, she is seasoned in optimizing time management and project success. She works proficiently through telecommunication and on-site travel, and is eager to research and employ new GIS-related techniques to enhance project goals.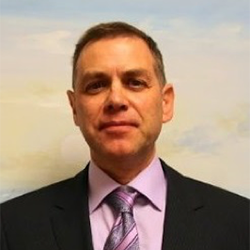 Jerry Corr
SENIOR GIS PROJECT MANAGER
With a firm background in delivering over 30 years of innovative GIS services and implementations, Jerry managed large, complex utility projects for clients such as AGL Resources, Nicor Gas, and Atlanta Gas and Light. With utility subject matter expertise, Jerry has a deep command of GIS application development, business analytics, database development and design, software testing, and asset management systems integration.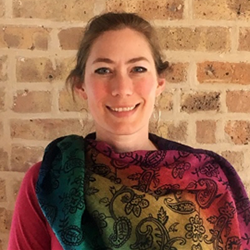 Joy Roberts
SENIOR GIS ANALYST
Joy is a skilled Sr. GIS Analyst with over 13 years of experience working as a versatile GIS professional under tight deadlines and frequently changing priorities. Upon joining Urban GIS in 2016, Joy brought a wealth of knowledge in geology, environmental remediation, monitoring and control. Joy is the head of Urban GIS St. Louis Office, working with clients such as St. Louis Water Division, Lambert-St. Louis International Airport, providing spatially-enabled decision support.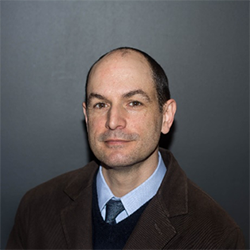 Chris Nimmo
PROJECT MANAGER, SENIOR GIS ANALYST
Christopher is a versatile Project Manager and Sr. GIS Analyst with over 10 years of experience working on a variety of complex projects for public and private clients. Chris is an Esri Certified Trainer for ArcGIS for Desktop working with Esri tools like Business Analyst, and Spatial Analyst. Joining Urban GIS in 2009, Chris has managed projects for large clients such as the City of Chicago, Illinois Department of Transportation, and US Army Corps of Engineers.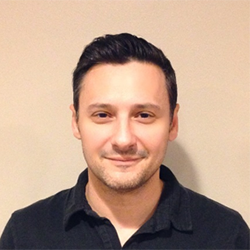 Milan Cukvas
SENIOR GEOMATICS SPECIALIST & FIELD OPERATIONS MANAGER
Milan is a quality-driven Sr. Geomatics Specialist with over 20 years of experience in the field using various hardware and software such as Trimble, Leica, Topcon, ArcGIS, AutoCAD, and FME. Milan is a Certified GIS Professional with a plethora of other technical certifications. Joining Urban GIS in 2015, Milan has developed the Urban GIS Field Services Division, overseeing multiple projects for clients such as AGL Resources, American Water, and NIPSCO.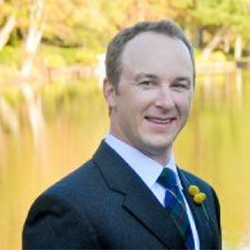 Matthew McLeod
PROJECT MANAGER, FIELD SUPERVISOR
Matt is a project manager and GIS analyst with over 10 years of experience in the field of geomatics. With extensive experience in management of both field data collection techniques and GIS design and implementation, he is an extremely well-versed geographer. Matthew is articulate, driven, and dynamic in finding solutions to geospatial problems and is committed to delivering spatially-enabled decision support.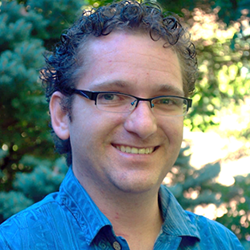 Shaun Langley
SENIOR GIS DEVELOPER
Shaun has a wealth of experience in applied spatial data analytics, modeling, database design, and GIS application development. Since joining Urban GIS in 2013, Shaun has gone on to develop extensions, tools, and custom solutions for larger clients such as the Chicago Department of Transportation, Commonwealth Edison, and the Metropolitan Water Reclamation District of Greater Chicago. Shaun is proficient in a broad range of programming languages.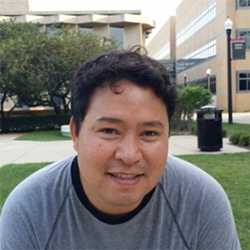 Yankuic Galvan
GIS DEVELOPER
Yankuic is a dynamic and versatile developer, with wide experience ranging from GIS analysis to statistical modeling.  He has compiled research through publications and studies on environmental topics, land use change, and grant proposals.  As a statistical analyst, he has coded and executed spatial models, while teaching spatial econometrics.  He is adept in designing database models, advising best practices and recommendations for system upgrades, while providing on-call support during the implementation – no matter how small or large in scale.